Community Real Estate Services
PERMANENTLY AFFORDABLE HOUSING IN ULC'S 99-YEAR COMMUNITY LAND TRUST
Walnut Lofts opened! Sixty-six permanently affordable apartments for residents making 30-60% of AMI, developed by Medici Communities at Blake Street Station in Five Points.

Secured ground lease and financial closing on Viña at 48th & Race in Elyria-Swansea. Development partner Columbia Ventures successfully broke ground on the 25,000 sq. ft. clinic and 150 permanently affordable apartments, serving households from 30% to 60% AMI.

Our partners, Mile High Development and Brinshore Development, completed Sheridan Station Apartments in Villa Park—133 permanently affordable apartments for residents making up to 60% AMI.
NONPROFIT CAPACITY BUILDING
Purchased Hudson on the Holly (former Roots Elementary School) in NE Park Hill in partnership with The Center for African American Health.

Partnered with New Legacy Charter School (high school for teen parents and a pre-school for their children) in Aurora on the sale of their building under ULC's 99-year ground lease.

Signed purchase & sale agreement with Commerce City for 5th floor of Adams Tower.

Supported the groundbreaking of Elevation Community Land Trust's new 92-unit condo development, La Tela, in the Santa Fe Art District.
SUSTAINABLE PROPERTY STEWARDSHIP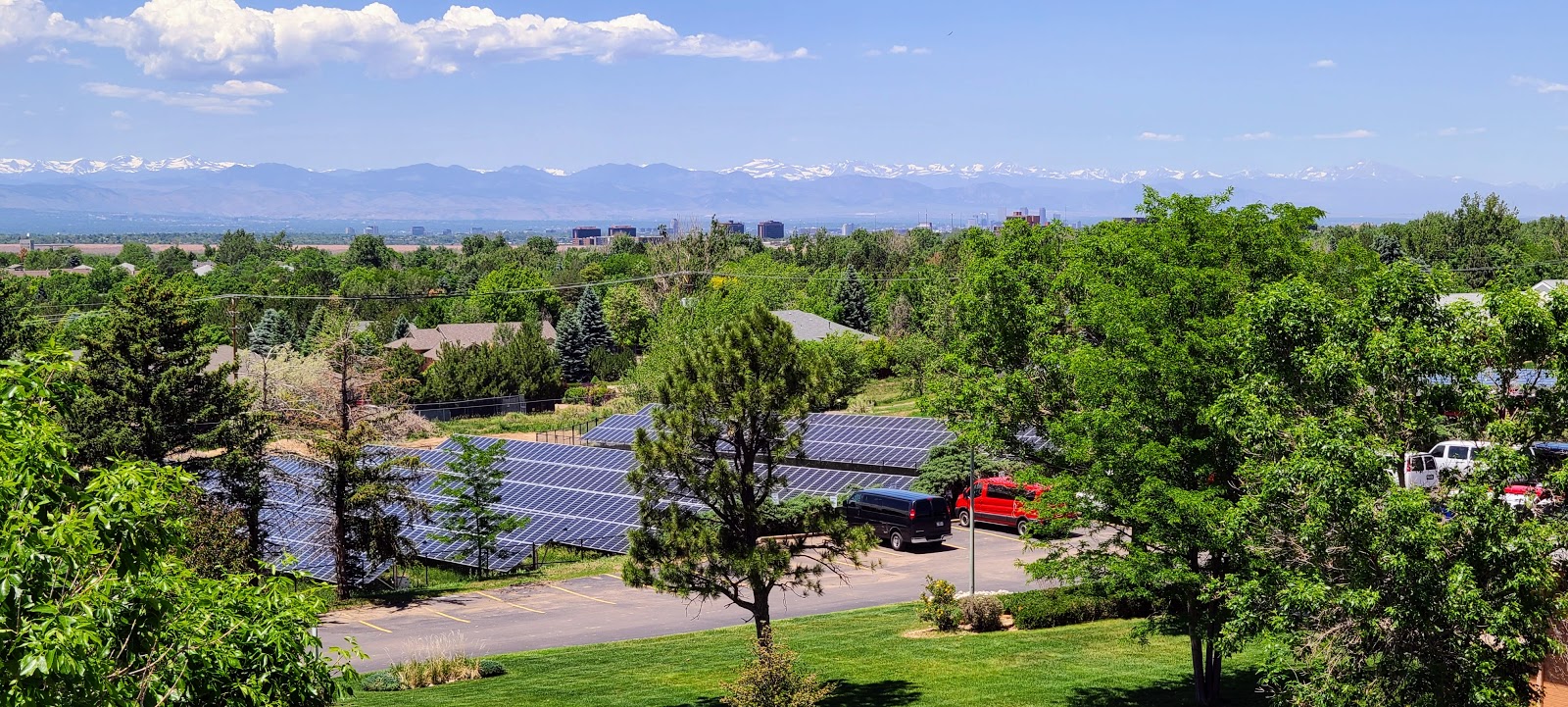 Completed Net-Zero sustainability upgrades at Oxford Vista Campus in Aurora, including geothermal heating and cooling system and 430kWh solar array, resulting in a savings of 780,800 kWh of total energy per year and more than $20,000 in gas costs, $15,000 on system maintenance and repairs, and more than $40,000 in electrical costs annually. This equates to energy sufficient to heat and cool 63.7 homes a year!

Installed Dual Port Electric Vehicle Charger at Mountain View Nonprofit Center.
POLICY, CONVENING & ADVOCACY
Convened a virtual forum of advocates, legislators, and reporters in partnership with Neighborhood Development Coalition (NDC) and Enterprise Community Partners to discuss Colorado's housing crisis in the wake of the pandemic. A story in The Denver Post resulted along with additional advocacy helping to pass HB20-1410, a bill calling for a $350K eviction legal defense fund, and a $20M housing development grant fund for rental and mortgage assistance.

We convened another virtual forum in partnership with NDC and Housing Colorado in support of Proposition EE, featuring legislators and advocates across the state. The measure passed with 58% support and funds will be allocated for public schools and free preschool for all Colorado kids, affordable housing and eviction assistance, and tobaccovape cessation and public health programs statewide.
Maintained 100% residential and 98% commercial lease-up amidst pandemic and provided rent relief for those who needed it.

Added $5.75M to Metro Denver Impact Facility (MDIF) for investment in permanently affordable land throughout Metro Denver with $2.75M dedicated to the East Colfax Corridor.

Transitioned from supporting organization status with The Denver Foundation. Currently a stand-alone 501c3.

Awarded $250K grant from The Colorado Health Foundation for community engagement on East Colfax Corridor.

Awarded $75K grant from Colorado Access for Kids First and KIND lease and purchase of 4th Floor at Adams Tower.

Received $250K grant from a national foundation to support sustainability project at Oxford Vista.

Accepted donation of 31 acres of land in Fort Collins for future mixed-use development. Engaged Studio Completiva for conceptual site plan, including districtwide environmental sustainability options.

Accepted donation of Bradburn property in Westminister.
ULC's work would not be possible without our steadfast partnerships. We thank all our 2020 partners!
Alliance Construction, Bohemian Foundation, Brinshore Development, CHFA, ComCap Management, Center for African American Health, Center for Community Wealth Bldg, Commerce City, City of Denver, City of Fort Collins, City of Westminster, Clinica Tepeyac, Colorado Access, Colorado Division of Housing, The Colorado Health Foundation, The Colorado Trust, Colorado Village Collaborative, Columbia Ventures LLC, Continuum Partners, The Denver Foundation, East Colfax Community Collaborative, Echelon Property Management, Elevation Community Land Trust, Elyria & Swansea Neighborhood Assoc., EnergyLink, Enterprise Community Partners, The Fax Partnership, FirstBank, Gates Family Foundation, GES Coalition, Grounded Solutions Network, Housing Colorado, I-Kota, Medici Communities, Mental Health Center of Denver, Mile High Development, Neighborhood Development Collab, Nesbitt Development, New Legacy Charter School, Northern Trust, Palisade Partners, Project Voyce, Radian, Re:Vision, Shanahan Development, Smart Car, Studio Completiva, Syringa, Thrive Homebuilders
ULC's property locations are in:
Aurora
Commerce City
Denver
Lakewood
Westminster